Over on the Memory Works blog (http://www.memoryworksblog.blogspot.com/) the team is posting 30 Days of Cards. Each team member has chosen a sketch and has created a card based on that sketch. Consultants, other team members and anyone who views the blog is invited to play along and post their version of the sketch. While the intention is to post holiday cards, you are welcome to post any card based on the sketch.
Here is today's sketch by Lacey and her card: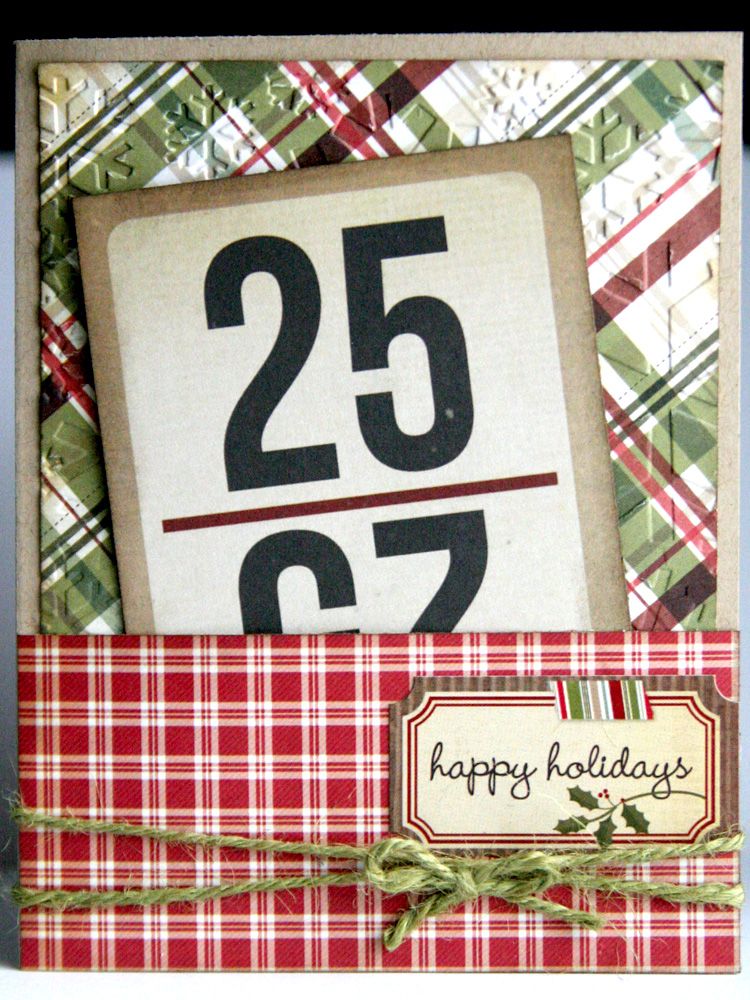 She used Simple Stories Handmade Holidays for her card. I also used SS Handmade Holidays for my take on her sketch:
I've made about half of the cards in the 30 Day, 30 Cards challenge and have a nice stack of Christmas cards to send out. Play along, link your interpretation, and your name will be entered to win a prize from the Home Office. Check back later this week, my first card will be posted on Wednesday and I'll have another card to share on Saturday as well.
Enjoy!